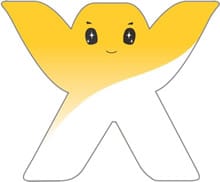 It has become clear recently that something major has happened with Google and WIX based websites. WIX users have noticed a decline in visitors to their sites which is a direct result of a recent issue causing numerous WIX websites to be removed from the Google index.
Google Webmaster Forums have recently been flooded with discussions over the last couple of weeks about WIX websites that have completely disappeared from the Google index causing major issues for many who rely on their websites for business.
Google has apologised for the issue and says they are currently looking into why this has happened.
The Wix platform makes it very easy for non technical users to create simple websites for very low cost, often without needing to involve a designer or developer. The downside to the platform is it offers limited functionality and flexibility. It would appear that as WIX sites are all hosted on the same platform that when one gets a problem it can potentially affect all the other sites.
It is suggested that you look at your search data to see if you may have been affected. Check to see if your traffic has significantly decreased and do a Google search to see if your site comes up.
If your site is affected there is not much you can do until Google resolves the issue and reindexes the affected sites so site tight and hopefully it will be resolved soon.
If you would like to consider moving away from WIX to something like WordPress that offers a more flexible platform that you are in complete control of visit our WIX to WordPress conversion page for more information.