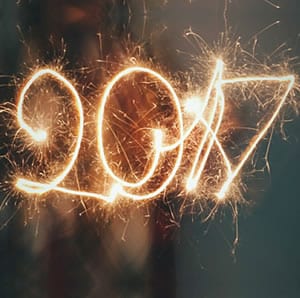 Search engine optimisation (SEO) is the lifeblood of online marketing, but it is also an evolving beast. If you can stay on top of these changes however, you can seriously gain a competitive edge. So let's take a look at the SEO trends you can expect in 2017.
Tip 1. Quality content
For a few years now, people have pushed for longer web content, saying that the longer the content, the more comprehensive the information and the better the ranking. The problem is that with everyone focusing on long copy, there has been less of a focus on value. This in turn has resulted in web copy that is long winded and too similar across different websites.
After all, how often have you read the same topic on half a dozen websites and didn't learn anything different? That's the problem when you focus on copy length rather than value. So remove the emphasis from copy length and the number of words on a page and instead, focus on providing relevant information in a concise form that delivers real value to your visitors.
Tip 2. User Experience
People are no longer prepared to put up with slow loading web pages or poorly written content. Today they expect ultra-fast loading web pages, simple consistent and logical navigation and high quality content that is informative, relevant and gets to the point.
We know that Google takes loading times into consideration in the serps (search engine results pages), as well as the time spent on each of your web pages. This means that you need to optimise your website for the user, which might include anything from a complete redesign to rewriting the content or just a few tweaks to optimise your images for faster loading.
Tip 3. Mobile Friendly
The use of mobile devices in searching the internet has increased so quickly and to such a degree that Google is soon to start indexing mobile versions of websites over desktop versions. This means that if your website is not responsive, sooner or later you will lose out in the serps, because Google has said that it will crawl the mobile version of your website before the desktop version – it is that important!
Whilst Google has not started preferentially indexing mobile websites just yet, they are testing their mobile indexing. So if you don't have a responsive website, but instead you have a separate desktop and mobile site, make sure that your mobile content is up to date, as Google will soon be using your mobile web site as an indicator for ranking.
Tip 4. Voice Search
With mobile usage expected to continue to increase and eventually dominate online searches, voice search has started to become more popular as well. As you can appreciate, asking a question is much easier than typing it into a small mobile device with small keys, but this change can have a significant impact on your rankings.
This is because of the difference between typing and speaking your keywords. For example, when you type in a search phrase, you tend to type in something like, "plumber Brisbane", whereas if you use voce search instead, you might ask for "the nearest plumber to fix a blocked drain in Brisbane".  Keywords are therefore set to become more conversational and if you don't make these changes on your website, you might miss out on both customers and rankings.
For help redesigning your website for 2017, contact us on 02 8097 7957, email us at info@flowinteractive.com.au or complete our online enquiry form.